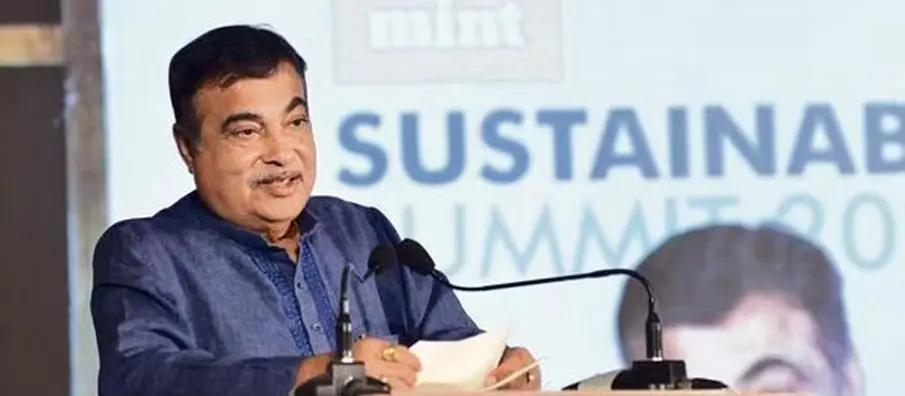 Union Minister Nitin Gadkari introduced a version of Toyota Innova, which runs entirely on ethanol, a fuel made from plants. He unveiled this new car on August 29. Gadkari has been encouraging car manufacturers to create vehicles that use alternative fuels and are more environment-friendly. The Minister for Road Transport and Highways previously launched a car called the Toyota Mirai EV, which runs on purely hydrogen-generated electricity.
Unveiling the prototype, the Union ministers — Nitin Gadkari, Hardeep Singh Puri and Mahendra Nath Pandey — termed it as a landmark development towards decarbonising the transport sector. The Minister highlighted that this vehicle would hold the distinction of being the world's first Stage 2 BS6 – compliant car, running exclusively on 100% ethanol, denoted as "E100". This marks a remarkable achievement for India, as it swiftly progresses from the introduction of E10 to the development of E100 cars in a remarkably short timeframe.
Gadkari said that his interest in biofuels began in 2004 due to a rise in petrol prices in the country. He travelled to Brazil to explore this area. He believes that biofuels have significant potential and can help save a substantial amount of foreign exchange currently being used to import petroleum. He emphasised the importance of reducing oil imports to make the country self-reliant and mentioned that the current import cost is Rs 16 lakh crore, causing a considerable economic loss.
Gadkari said that several road projects, valued at Rs 65,000 crore, are expected to finish by the end of the year. These projects encompass the construction of the Dwarka Expressway. Additionally, he drew attention to the negative effects of chemical fertilizers and pesticides, noting that they can lead to diseases similar to cancer. He expressed the view that adopting organic farming practices has the potential to generate significant prosperity while also promoting sustainability.
Vikram Gulati, Country Head and Executive Vice-President of Toyota India is confident of the government's continuing support for the promotion of alternative fuel, which will reduce dependence on import and shift towards greener transport solutions.
Indian automotive sector has witnessed the debut of robust hybrid vehicles like the Toyota Innova Hycross, Maruti Suzuki Grand Vitara, Maruti Suzuki Invicto, Honda City Hybrid, and Toyota Urban Cruiser Hyryder. Furthermore, Indian manufacturers such as Mahindra and Tata are actively engaged in developing a range of emission-free vehicles set to hit the market within the next few years.