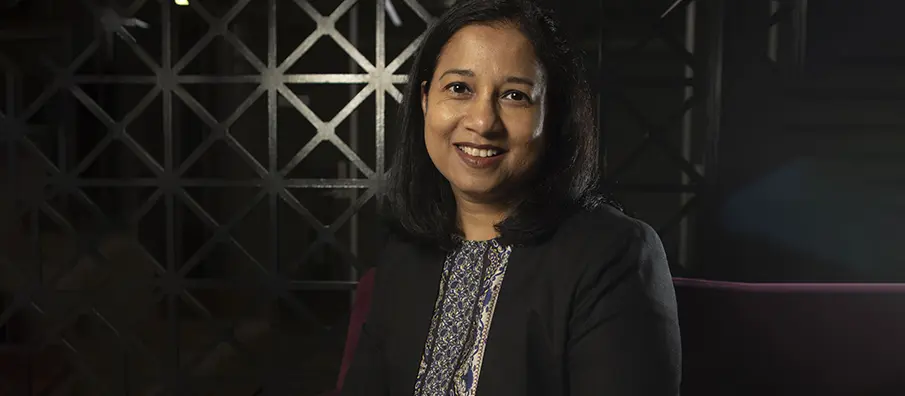 National, October 16, 2023: Ensono, an expert technology advisor, innovation partner and managed service provider, today announced the appointment of Veena Khandke as the Managing Director for Ensono India. In her new role, Veena will leverage partnerships with global business leaders to develop and execute strategies aimed at scaling up the company's functions in India.
Veena is a seasoned operations and transformation executive with considerable exposure to the BFSI and IT industries. She brings over 28 years of industry experience to the role. Veena has worked with prominent organizations like Morgan Stanley, Goldman Sachs, JP Morgan, Deutsche Bank, and Citibank leading varied roles across operations, technology, and client servicing. In her previous role as Vice President of Service Delivery at Ensono India, she has demonstrated exceptional leadership and a deep commitment to driving organizational growth and transformation.
In her new role, Veena will also oversee the organization's business operations, driving the company's financial performance, with a focus on nurturing a strong talent and leadership pipeline in India. Moreover, she is committed to enhancing Ensono India's brand equity and establishing it as a workplace of choice. She will also be providing valuable regional insights to the executive leadership, imperative to formulating strategic directions for the company.
On this occasion, Jeff Von Deylen, Ensono's CEO said, "We are thrilled to announce Veena as the new Managing Director for Ensono India. Veena's wealth of industry knowledge and sharp insights will undoubtedly propel our organization to new horizons. Her expertise enriches our leadership team and reinforces our position for continued growth in Ensono India. We take great pride in welcoming her as our Managing Director, a testament to her exceptional qualifications and dedication to our company's success."
Veena Khandke, Managing Director, Ensono India expressed her enthusiasm saying, "I'm excited to lead an organization of passionate people. My vision is to create a legacy of excellence by embracing change and creating innovative solutions for our clients, both internal and external. The vision for the future is a strong commitment to customer satisfaction and dedication to fostering a culture of collaboration and inclusion, aligning ourselves with the values of Ensono."
Chief People Officer Meredith Graham, Ensono also shared her thoughts on this appointment, remarking, "Appointing Veena as Ensono India's Managing Director reflects our commitments to diversity and to promote talent from within, particularly for such a pivotal role that demands a deep understanding of our business, clients, and our organizational culture. Veena's extensive knowledge, outstanding business acumen, and exceptional people management skills set her apart as the ideal person to lead Ensono India. Her dedication, passion, and unwavering resilience make her the perfect leader to guide our team and elevate our operations to new heights. We take immense pride in her appointment to the Managing Director role for our operations in India."
Ensono is confident that Veena's leadership will bring continued success and growth to Ensono India, further strengthening the organization's position as a leader in the IT services industry.
About Ensono
Ensono is an expert technology advisor, innovation partner and managed service provider. As a relentless ally, we specialize in helping enterprise clients transform their organization, innovate new and disruptive technologies and optimize their IT operations to achieve better business outcomes. Our dedicated team works across hybrid environments with services that span consulting, mainframe and application modernization, public cloud migration and cloud-native development. With certified experts in AWS, Azure and Google Cloud and recognized as Microsoft Datacenter Transformation Partner of the Year, Ensono has over 3,200 associates globally and is headquartered in greater Chicago.
For more information on Ensono's services visit: https://www.ensono.com/
Disclaimer: The above press release has been provided by AdfactorsPR. CXO Digital Pulse holds no responsibility for its content in any manner.